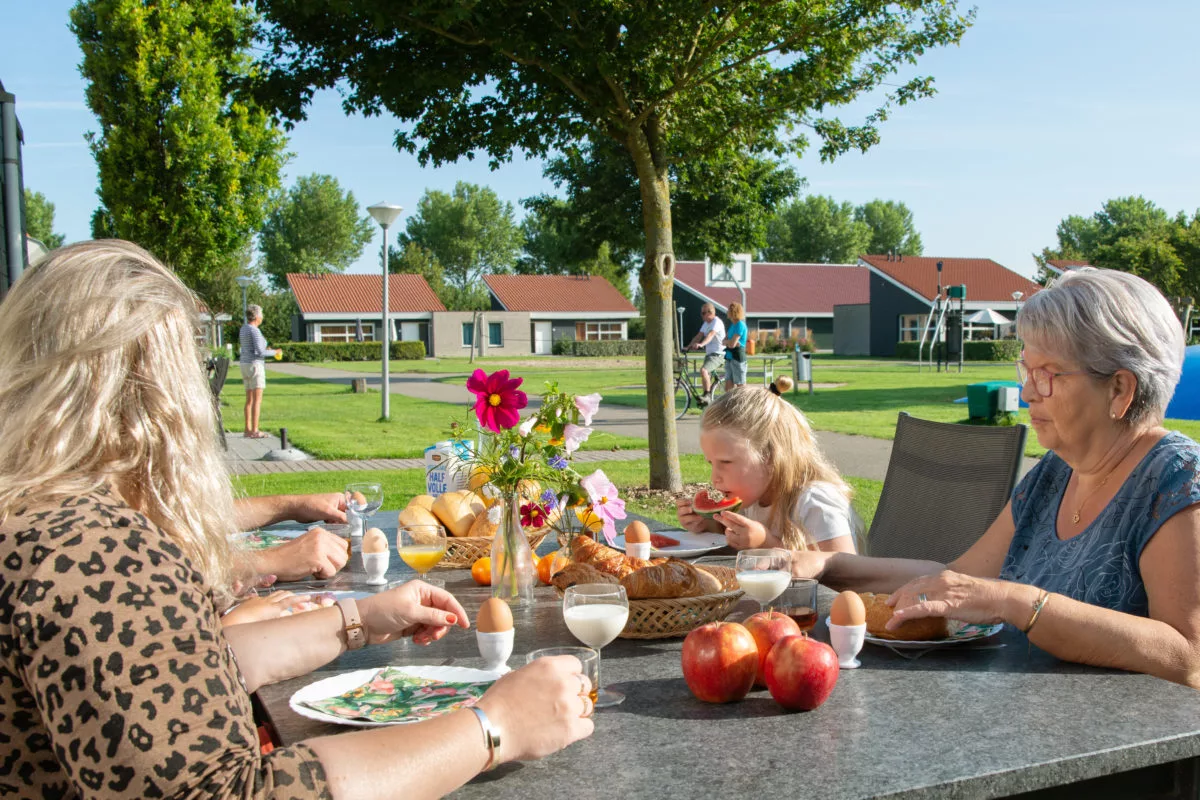 Group accommodation by the sea
A cottage by the sea is a perfect destination for your family holiday. Our resort is only 2,5 kilometers away from Dishoek beach. Whether you're looking for a large holiday home by the sea for a family reunion, friend group holiday, or company retreat, our beachhouse park in Zeeland is the perfect starting point for exploring the unspoiled beaches of the province.
Would you like to learn about the local culture and admire the impressive architecture, but also visit the beach? Our beachhouse is near Vlissingen, which offers a bit of both worlds: beautiful beaches and plenty of restaurants, stores, and activities. The boulevard of Vlissingen is one of the most visited places in Zeeland. From our group accommodation, Vlissingen is only ten minutes by car. Other popular beaches in the area of our large holiday home near Vlissingen are Dishoek and Domburg.
Large holiday home in Zeeland
Are you visiting us with a large group? Renting a holiday bungalow by the sea is the perfect way to spend the vacation together. Take your guest directly from our large holiday home to Veere. Many popular tourist destinations can be reached from our beachhouse near Veere. For example, lake Veere is the perfect place to explore by boat. You can also book a private boat tour around the lake. Our group accommodation near Veere is approximately 15 kilometres from lake Veere.
Around your family cottage by the sea, you'll find plenty of facilities to make your holiday unforgettable. For the kids, we offer lots of activities, such as playgrounds with sandboxes, (wheelchair-friendly) swings, slides, foosball tables, ping pong tables, trampolines, etc. Furthermore, we offer on-site self service laundry facilities, bike rental, loading stations for electric cars, and more.
Contact