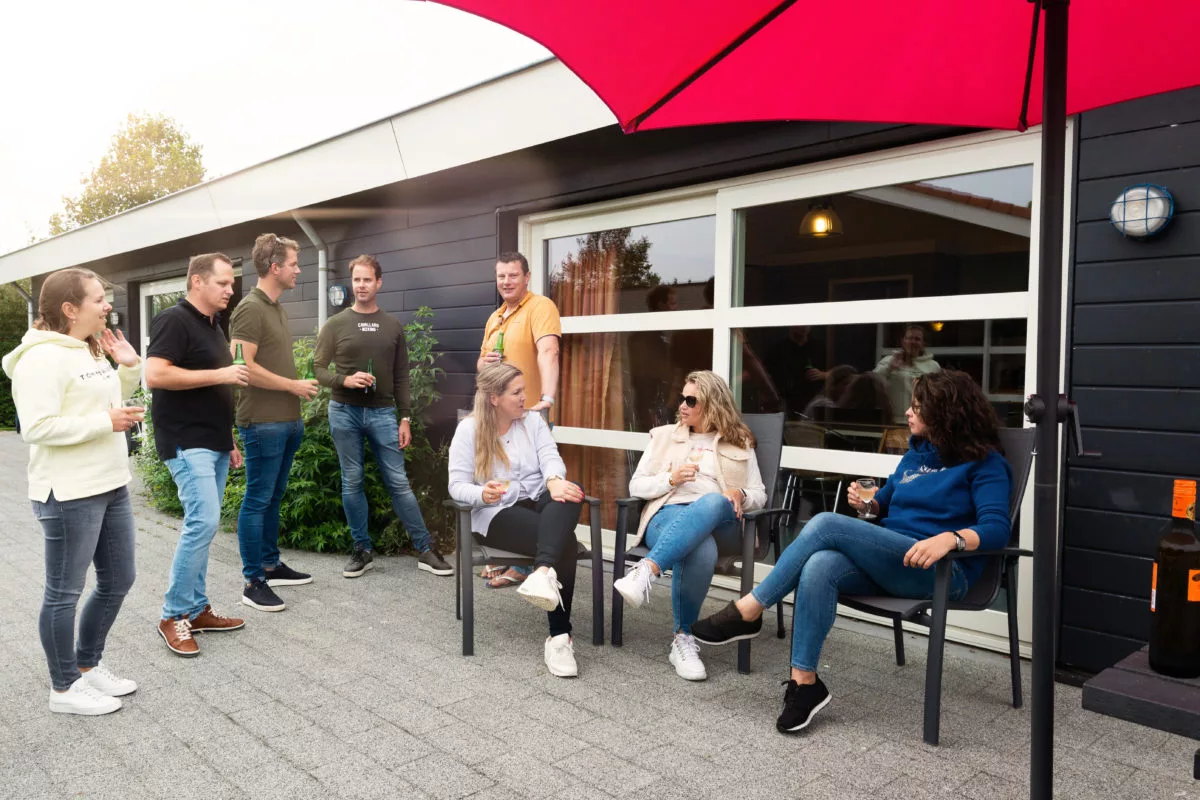 Wheelchair friendly family bungalow in Koudekerke
Our 4 person cottage and ten person cottage can facilitate people with special needs. These amended cottages are spacious and designed to facilitate wheelchair mobility. It is possible to rent healthcare aids together with your stay in our beachhouse near Middelburg. We offer hospital beds, patient lifts, and many more aids for your large holiday home near Middelburg. Would you like to visit Middelburg? Rent one of our wheelchair bikes and enjoy nature on your way to the city. Our group accommodation is close to Middelburg and functions at the perfect starting point to explore the province.
Our large holiday home at Dishoek is suitable for holidays with healthcare. We welcome care groups to stay in our amended group accommodation near Domburg. Domburg is the best place to spend a relaxing day, while breathing in the fresh air of the North sea. Our holiday home is near Domburg beach, the best wheelchair accessible beach in the area. Take your clients by van or wheelchair bike directly from their large holiday home to Domburg's wheelchair-friendly beach. It's only twelve kilometres away.
Facilities at the beachhouse in Koudekerke
Our resort offers a wide range of facilities in and around your large holiday home in Koudekerke. Our resort features multiple playgrounds with sandboxes, slides, (wheelchair) swings, trampolines, ping pong tables, and more. Your large cottage near Goes is fully equipped with cookware, a microwave and dishwasher. The amended cottages also feature a wheelchair friendly bathroom with toilet brackets and shower seats. We offer bike rental and supply both regular and wheelchair bikes. In this way, anyone can enjoy their stay at our holiday home near Middelburg.
Zeeland is conveniently small and many interesting places can be reached by bike. Riding a bike from your family bungalow to Middelburg will only take you 20 minutes. The nearest beach is Dishoek. Ride your bike directly from your beachhouse onto Dishoek's beach in under ten minutes. You'll be back at your large holiday home from Dishoek in no time because of the short distance.
Contact