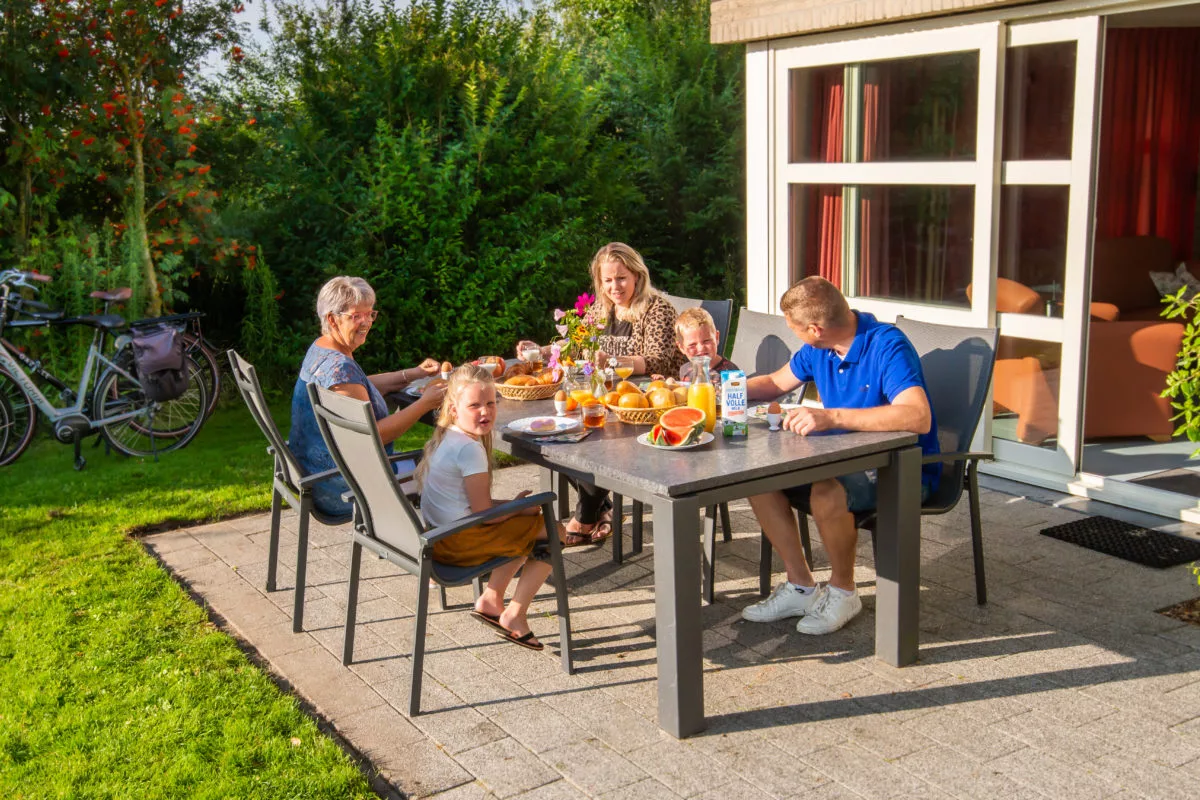 Stay in a large holiday home in Holland
Looking for group accommodation in Holland? We offer several cottages for different group sizes. Our resort is in Walcheren, an area consisting of Middelburg, Vlissingen, and Veere. Veere is very popular for its lake, which offers relaxing boat tours. Driving from our resort to Veere will take approximately 20 minutes.
For care groups who would like to organise a holiday with healthcare in South-West Holland, Zeeland is the perfect destination. Our park offers the opportunity to rent healthcare aids. The cost of healthcare aid rental for Dutch people is covered by insurance. Take your clients to enjoy the fresh sea air or explore the area with our wheelchair bikes.
Large families are also very welcome at our resort. We offer bungalow rental near Dishoek, a beach that is perfect for a family day trip. The beach is only 2,5 kilometres away from your holiday home in South-West Holland. Our park is also conveniently situated nearby several cities, such as Middelburg and Vlissingen.
Facilities at our resort in Zeeland
Our bungalow park in Holland offers a wide variety of facilities. Every beachhouse in South-West Holland comes with a fully equipped kitchen, microwave and dishwasher. The cottages have a private terrace which can be accessed through the double patio doors. Each of our family bungalows in South-West Holland features between two and four bedrooms, depending on the size of the cottage. The smaller cottage in Holland has single beds and the large cottage in South-West Holland has single beds and bunk beds.
At our resort in Holland, you'll find plenty of things to do for the kids. Our park has several playgrounds featuring a trampoline, slides, (wheelchair friendly) swings, ping pong tables, and more. Your kids will have lots of fun playing at our bungalow park in Koudekerke. We also offer charging docks for electric vehicles, on site self service laundry facilities, and bike rental. Our bike rental offers both regular and wheelchair friendly bikes so that everyone can enjoy the activities at our resort in South-West Holland.
Contact