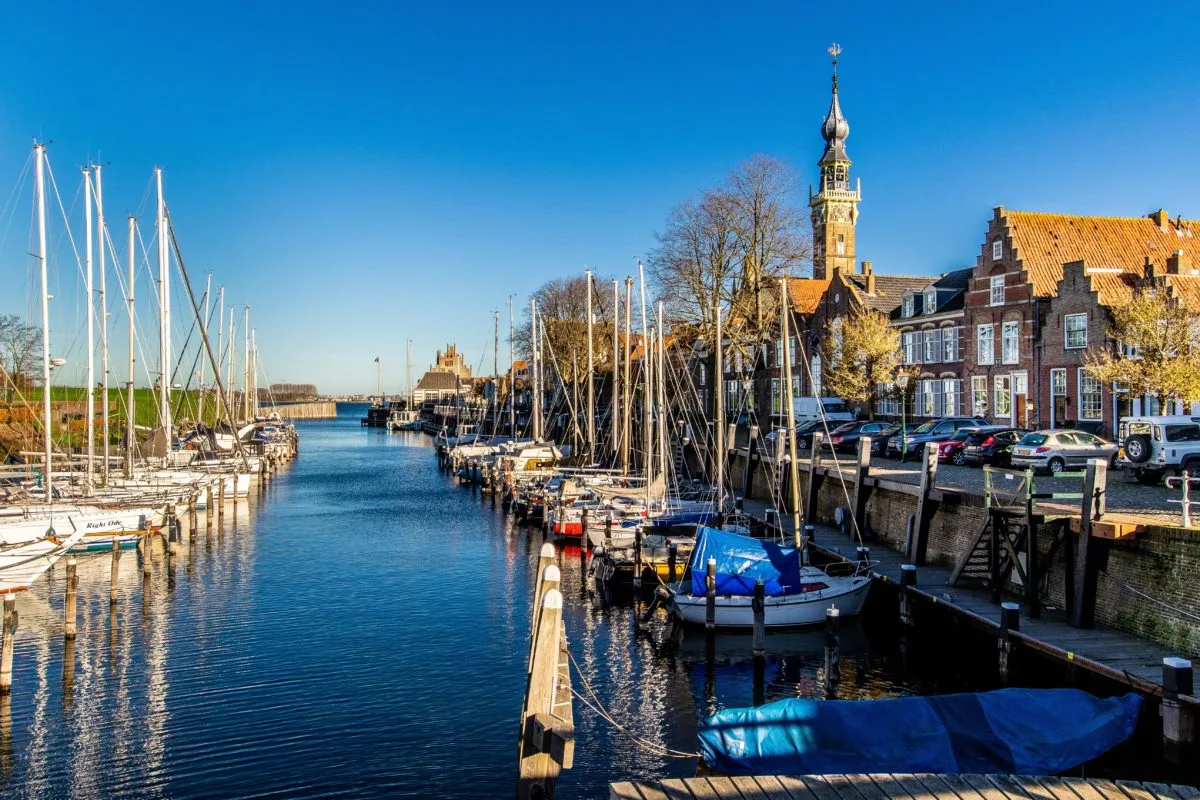 The historical charm of Veere.
The Veerse Gap, which was an estuary to the North sea, close to the town of Veere, was closed by a dam in 1961, cutting off a direct access route to the sea, from Veere. In the process, this created the body of water now called the Veerse meer (Veerse Lake). Before the dam, Veere was one of the richest towns in Holland due to its many longstanding trading businesses. Now Veere is a beautiful tourist village on the banks of the Veerse Meer. The heavily laden Scottish ships of the past, have been replaced by visitors in their yachts, many coming back year after year to soak up the ambiance of this wonderful village. Walk around the old narrow cobbled streets and wonder at the many remaining trading warehouses still standing today.
In Veere you will find a selection of clothing stores and gift shops.
Whist the old napoleon rampart "De Stenen beer" is one of Veere's top attractions, do not miss out on:
The impressive church of Veere
De Schotse huizen Museum
The Campveerse tower
Oma's sweetshop
De yacht harbour
A boat trip on the Veerse Meer.