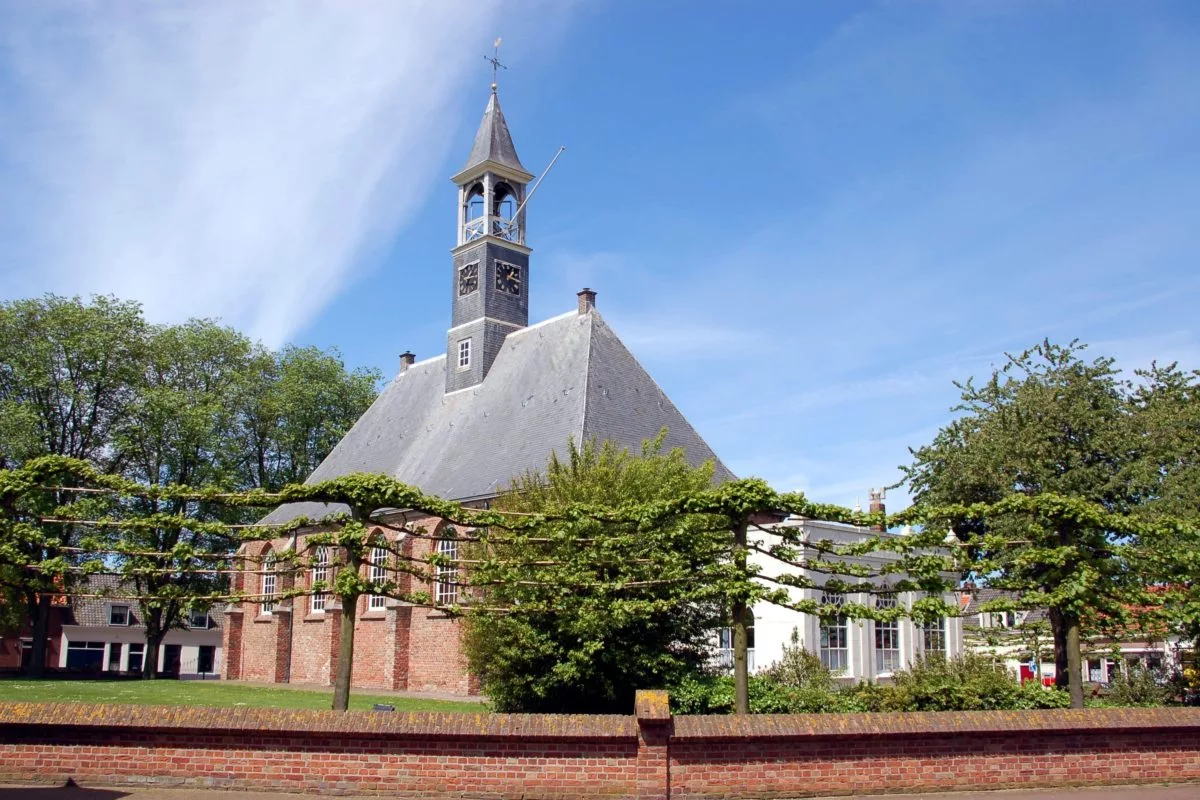 Koudekerke the warmest village in Zeeland.
Koudekerke is situated in-between the towns of Vlissingen and Middelburg, close to the beach in Dishoek. Due to its great location, you can visit both the Boulevard in Vlissingen and the historic centre of Middelburg via bike.
In Koudekerke you will find two supermarkets; The Jumbo and The Aldi, Koppejan is the local bakery, a few clothes shops, cafes and flower shops, a garden center , tea room, snack bar , Chinese takeaway and a high end Restaurant (Morille)
As well as this, Koudekerke has a Dentist and a Doctors practice with its own pharmacy and physiotherapist.
Koudekerke was founded in 1067 and in the centuries that followed has grown into the largest village in the region of Walcheren.
Like so many of the villages in Walcheren, Koudekerke is formed in a circle around the Church. The Church is the very centre of the village with the shops and homes built around it, in ever growing circles.
The shape of the current village square (or circle in this instance) is reminiscent of the old gothic church that once stood here..
Click here for the complete history of Koudekerke.