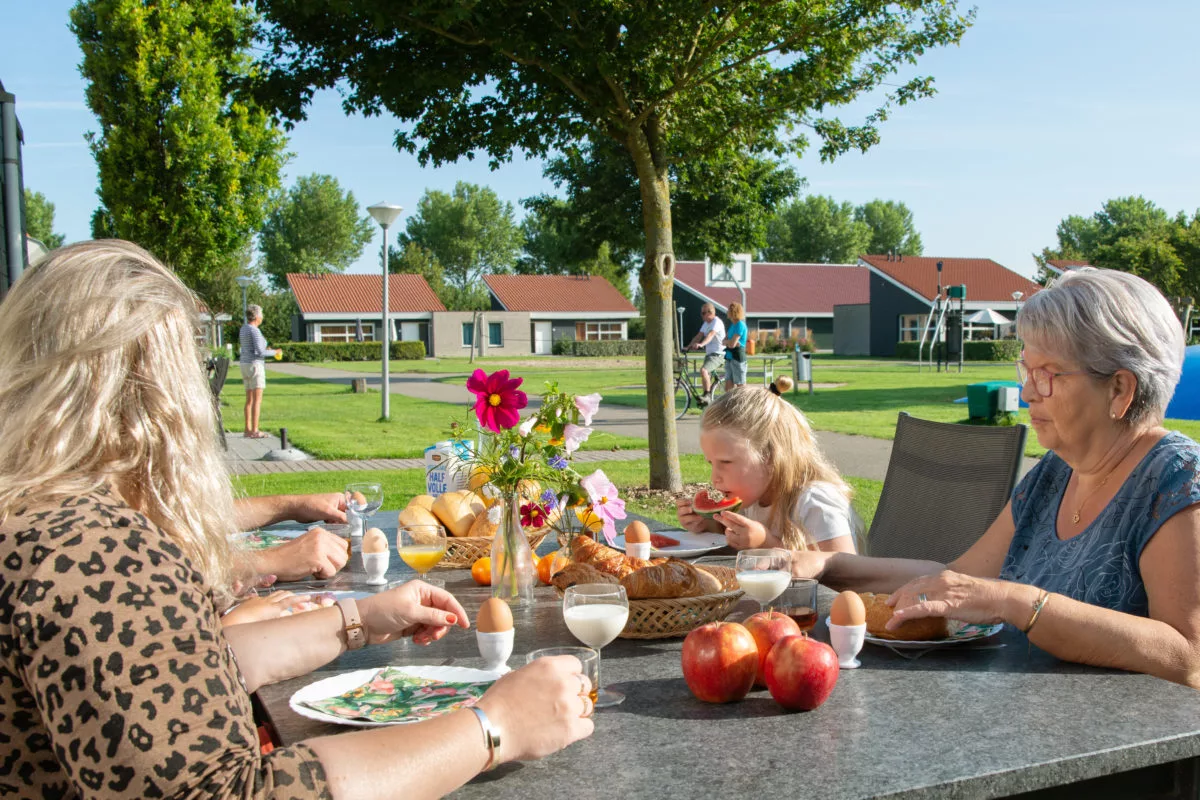 Your holiday home for friends
Our bungalow park in Zeeland offers six cottages that can accommodate up to ten persons. If your group is bigger than ten, consider renting multiple cottages. Eating together or spending time together can be done in one of our three group houses. This multi-purpose building can function as a breakfast room, as a facility to spend time together, or even as a conference room for large groups. Each group house has its own kitchen and bathroom facilities. Usage of our group houses is included in your total group accommodation price.
Cottage rental for large groups
Our cottages offer plenty of space for large groups. Together, our six cottages can hold up to sixty people. This makes bungalow rental for friends, family reunions, or company retreats possible. Our ten-person cottages have four bedrooms, one bedroom with bunk beds suitable for four persons, and three bedrooms with two single beds each. Every cottage for large groups has its own cooking facility and private terrace.Your holiday home for large groups is fully equipped with cooking and cleaning supplies. If you are looking for a holiday cottage for large groups that is wheelchair accessible, you'll find our amended cottages the right choice.
Contact